Ken Jenson, Founder of Jenson Refrigeration Inc., has been a leader in the industry since an early age. Ken learned the refrigeration trade while working beside his father at the young age of eight. Through consistent hands-on experience, Ken became one of the youngest journeymen to receive his pipefitting certificate from Utah Pipe Trades. His dedication to excel in the industry has been apparent since he established Jenson Refrigeration in 1990. With over thirty years of personal experience, Ken trains and leads his team of technicians as he works beside them on a daily basis.

Ken's son, Justin Jenson, began working beside him at an early age to learn the trade. At the age of 24, Justin managed and installed an entire grocery store refrigeration build out. He has since become a well-versed technician in not only refrigeration and HVAC, but also foodservice equipment of all types. In 2015, Justin Jenson became President of the Company.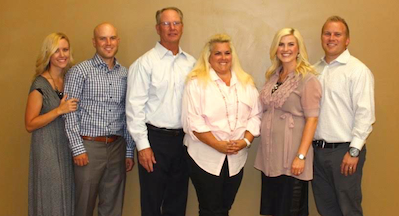 Our technicians hold numerous certifications specific to our industry including EPA Refrigerant Handling Certifications, North American Technician Excellence (NATE) certifications, and Commercial Food Equipment Service Association (CFESA) Master Technician Certifications. They receive hands-on training and attend frequent troubleshooting courses, as well as participate in local and out-of-state training sessions to become factory-certified on various types of equipment.